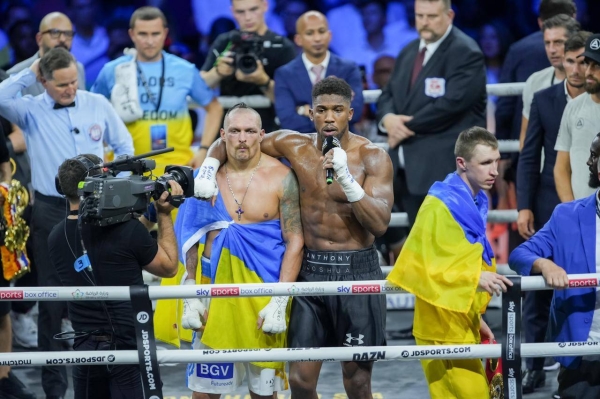 By Aljohara Zarea
JEDDAH — Ukrainian professional boxer Oleksandr Usyk impressed world by retaining his titles after defeating Anthony Joshua at the Rage On The Red Sea in Saudi Arabia's Jeddah on Saturday.
Usyek won the game with an impressive and exciting match filled with enthusiasm and cheers from the fans.
The 35-year-old Usyk kept his WBA, WBO and IBF belts six months after serving in the Ukrainian army.
The historical rematch between the professional boxers has ended at the round 12.
Thousand of boxing fans has attended the match at the King Abdullah Sports Stadium Arena in Jeddah. As millions spectators around the world has watched the game behind screens.
(Developing)