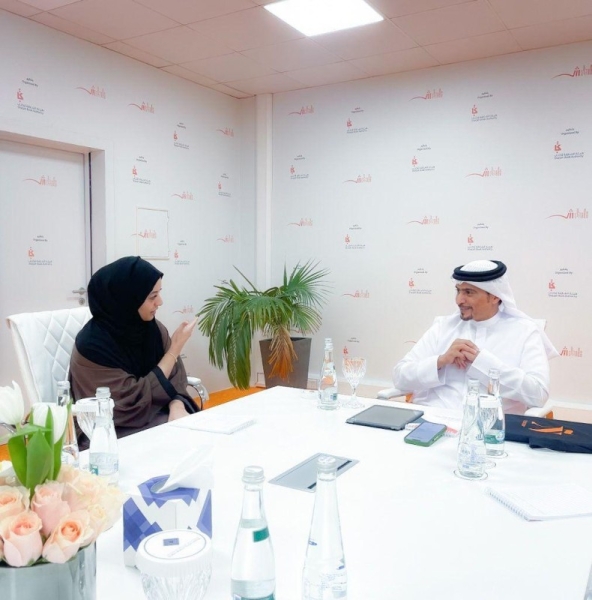 By Samar Al Harthy
Okaz/Arabian Weekly
SHARJAH — The 41st Sharjah International Book Fair (SIBF), which came to a close on Sunday, has further consolidated the status and importance of reading of books by Arabs and thus refuting the saying: "Arabs don't read." These remarks were made by SIBF Director Ahmed Al-Amiri. "The exhibition confirms that this study is incorrect and evidence for this is plenty," he said while speaking to Okaz/Arabian Weekly.
It is estimated that 2.17 million book fans from 112 countries visited the 12-day book fair held at Expo Center Sharjah. A total of 2,213 publishers attended SIBF 2022, including 1,298 from the Arab region and 915 from around the world during which Italy was the guest of honor.
The book fair has scripted success after success this time as well as in all its previous editions during the period spanning over four decades. More than 300 media professionals from different countries of the world were also present during this year's fair.
Referring to the secret of the success of the festival of books, Al-Amiri said: "The secret of the exhibition's success is the true supporter, cultural figure, and writer Sheikh Sultan bin Mohammed Al-Qasimi, Ruler of Sharjah. Sheikh Sultan is keen on meticulous details of the event and personally supervises various phases of the fair and matters related to guests of honor, participating publishing houses, and all the services and facilities that are provided to the Gulf, Arab and international readers participating in the event," he said.
Al-Amri confirmed that the guest of honor next year has been identified and that the exhibition competes with the largest book fairs across the world, and its success indicates its ability to attract many countries and different publishing houses. Regarding Saudi participation in the exhibition, Al-Amiri said: "The UAE and Saudi Arabia are one country, and our cultural participation is common. We have previously participated in many book fairs in Saudi Arabia. This year, we have 63 Saudi publishing houses participating in the exhibition and these include major publishing houses in Saudi Arabia."
Al-Amiri revealed that the Sharjah Fair, since its inception 41 years ago, does not have a culture of censorship within the fair, and that censorship is self-regulation on the shoulders of visitors and their families.
Reacting to the danger of social media on paper books, Al-Amiri stressed that there is no fear for paper book from any other means, and the best evidence of this is the volume of book sales in all international exhibitions, including the Sharjah fair.
Regarding cultural events, he explained that there are more than 1,500 cultural events carefully selected to enhance cultural awareness among visitors and satisfy their artistic and literary tastes.
During SIBF's cultural program this year, 150 distinguished authors, intellectuals, and creatives led 1,500 activities and sessions, including 200 workshops, talks, and seminars.