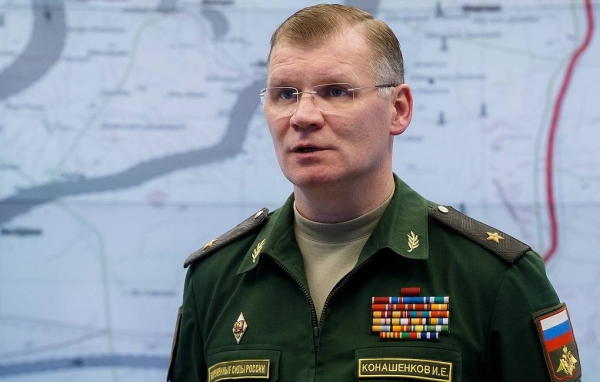 MOSCOW — Spokesperson of the Russian Ministry of Defense said Sunday the Russian forces captured Udy settlement in the Kharkov region, also known as Kharkiv, in northeast Ukraine.
Offensive operations continue at various frontlines, Maj-Gen Igor Konashenkov affirmed at a press briefing.
More than 40 Ukrainian gunmen were killed and 15 military vehicles were destroyed in the ongoing battles, he said, noting that a radar station in Nikolaev city near the Black Sea in southern Ukraine was destroyed.
Two Ukrainian drones and a Tochka missile were shot down, Maj-Gen Konashenkov pointed out.
Since the start of the Russian military operation in Ukraine in February, the Ukrainian forces have lost 267 jet fighters, 148 military helicopters, 1,738 drones, 365 missile systems, 4,303 armored vehicles, 798 mobile launch pads, 3,298 cannons and 4,888 vehicles of various sizes, he added. — Agencies