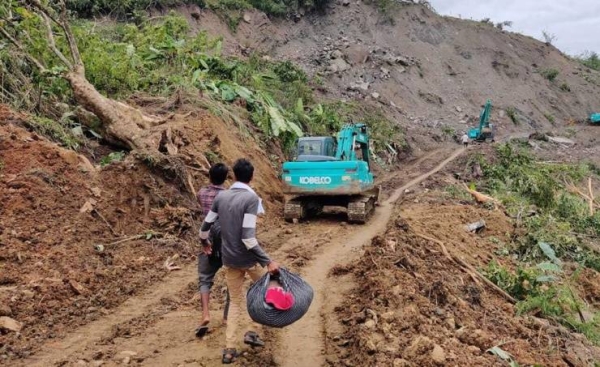 NEW DELHI — Fresh rain and falling boulders on Saturday hampered rescuers who have so far pulled out 26 bodies from the debris of a mudslide that wiped out a railroad construction site in India's northeast, officials said.
Rescue work is expected to continue for a couple of days in rugged hilly terrain with little hope of finding survivors among 37 people still missing since Wednesday night.
Pankaj Kavidayal, a rescue official, said 21 of the confirmed 26 dead were members of the Territorial Army. Army personnel had been providing security for the railway officials because of a decades-old insurgency seeking a separate homeland for ethnic and tribal groups in the area.
More than 250 soldiers, rescuers and police using bulldozers and other equipment were involved in the operation in Noney, a town near Imphal, the capital of Manipur state.
They have been cautioned about fresh mudslides reported in the region on Saturday. — Agencies