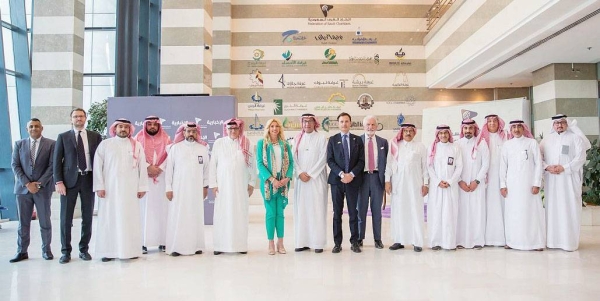 RIYADH — The Federation of Saudi Chambers (FSC) reviewed economic developments witnessed by Saudi Arabia in light of the Kingdom Vision 2030 during discussions with an Italian parliamentary delegation headed by Italian MP Elena Morelli.
Morelli chairs the Italian-Saudi Parliamentary Friendship Committee, and the meeting that was held Wednesday at the headquarters of the federation in Riyadh in the presence of several Saudi businesspeople.
Discussions during the meeting went over cooperation aspects in the commercial and investment fields and ways to further enhance relations between the two countries in these fields.
Morelli stressed the importance of the visit to Saudi Arabia and the fruitful consultations she had, in addition to her country's strong will to enhance economic relations with Saudi Arabia, which is witnessing positive openness and big changes that Italians, mainly in the business sector, are keen to explore.
She added that cooperation opportunities between the nations are big in the sectors of renewable energy, tourism and infrastructure services, such as hotels and highways. — SPA