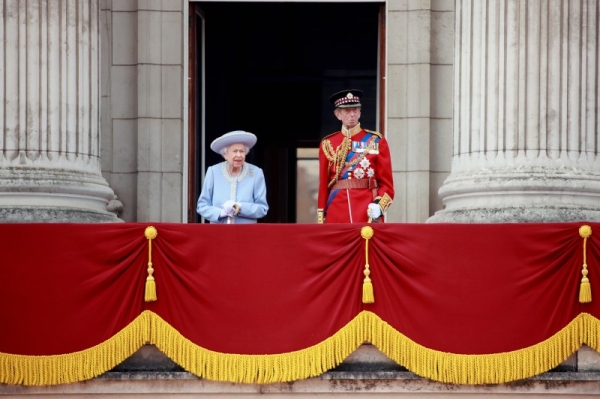 LONDON — Celebrations erupted across the United Kingdom on Thursday, as it marks the 70th anniversary, or Platinum Jubilee, of Queen Elizabeth's II coronation day, making her the longest reigning monarch in the history of the country.
The British government decided Thursday and Friday be official off days so that the people are able to rejoice in the ongoing celebrations commemorating this unprecedented event.
In the early hours of the morning, people began lining up on street leading up to Buckingham palace as the queen and family will be looking out the main balcony to wave at the amassed crowds.
In a message to her people, the queen expressed gratitude for all the kind sentiments sent her way and affirmed that this week will be a great opportunity for making wonderful memories.
Upcoming days will witness musical processions with the participation of the British nation's artists, as well as military shows by the Royal Guard.
Since assuming her place as Queen in February 1952, and succeding her father King George VI, 14 prime ministers served in 10 Downing Street, most notably Winston Churchill, Anthony Eden, Harold Macmillan, Margret Thatcher, Tony Blair, and current PM Boris Johnson. — Agencies