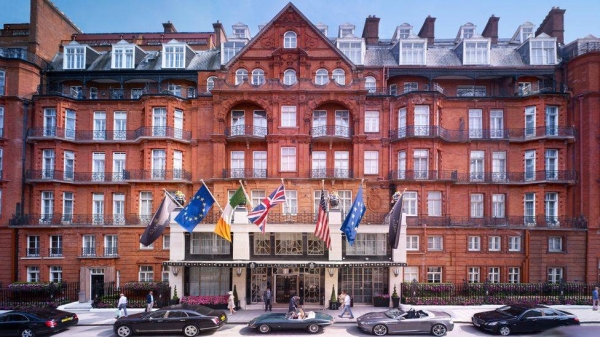 LONDON — A 13-year-old boy carried out burglaries at some of London's top luxury hotels, a court has heard.
The boy, who was 12 at the time of the offences, admitted to raids on Claridge's in Mayfair, Kensington's Milestone hotel, the Millennium Hotel in Knightsbridge, and the Corinthian Hotel in Whitehall, Highbury Corner magistrates court was told on Wednesday.
During the hearing, he also admitted targeting offices of the retailer the White Company and the within the BBC complex in White City, west London.
The string of burglaries, which took place between April 2021 and January 2022, also included thefts from a restaurant and a number of high street shops including Holland & Barrett, TK Maxx and Sainsbury's. Items stolen during the spree included cash, bank cards, cosmetics, a MacBook, phones and a scooter, the court heard.
During a burglary at one hotel, the teenager and his 14-year-old brother, then 13, obtained the master key and gained access to a number of rooms, the prosecution said. The two boys, who cannot be identified because of their ages, were accompanied by their mother when they appeared in court for the hearing.
The 13-year-old pleaded guilty to 11 charges of burglary while his older brother admitted involvement in two. — Agencies